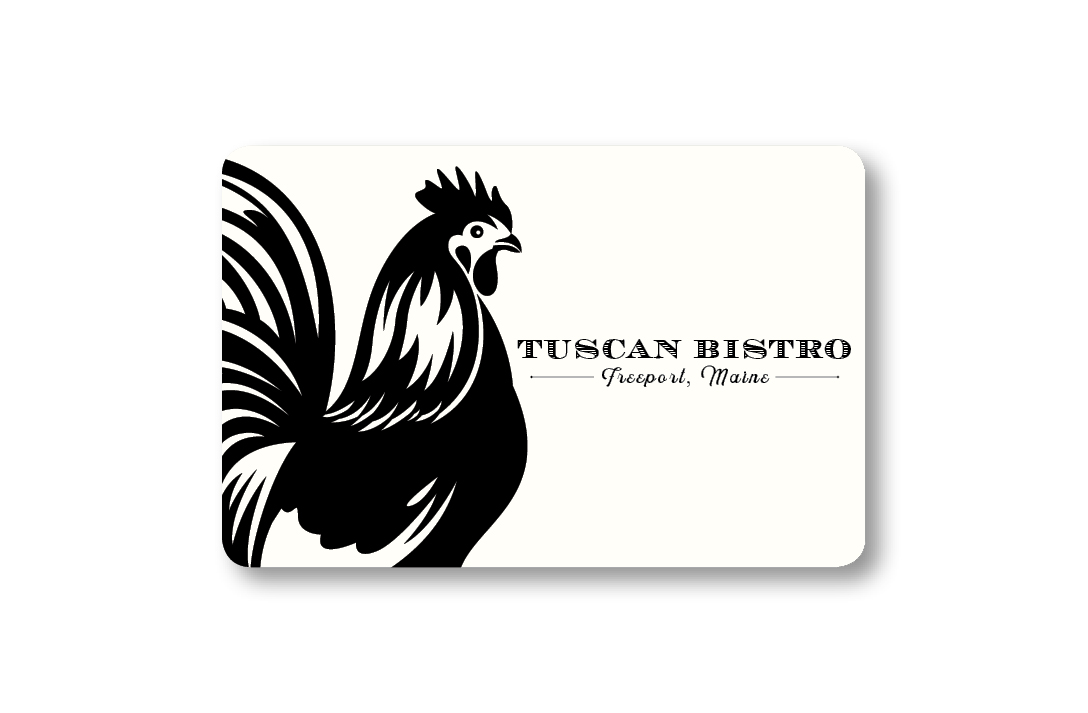 TUSCAN BISTRO GIFT CARD
Tuscan Bistro Gift Cards can also be honored at our sister restaurants: Royal River Grill House in Yarmouth, Maine or Tuscan Table in South Portland, Maine.
Please call us directly at 207-536-0240 for gift cards in a denomination not available online or if you need expedited shipping.
Tuscan Bistro Gift Cards are available online in increments between $25 - $200. Gift Cards can also be purchased at any of our locations.
If you need a different amount or if you need the gift card by a certain date, please call us at: 207-869-7200.
Gift cards are shipped out 2-3 business days after receiving payment. We can not guarantee delivery date.